Leave it as a comment, so we know it's real. 
Jennifer Lopez and Alex Rodriguez could just be one of our favorite couples of 2017. The two started quietly dating sometime in February and before we knew it, "J-Rod" was here. 
Although they were very private about their relationship at first, the two began showing more and more PDA. Our favorite J-Rod moments? Their Instagram comments to each other. We kind of can't get enough of them. 
From heart eyes emojis to "Hurry home," we've seen it all, and we're so here for all of it!
Through their not-so-secret comments, we've been able to catch a glimpse of what a fun couple they are. 
Their love story started last winter when Lopez made the first move and approached the former Yankee at the Beverly Hills Hotel. After that, they went on their first date and the 48-year-old superstar revealed that things weren't what she expected. 
"He was sitting there in his white shirt, very confident and manly, but then he was just so talkative! I think he thought I was going to be this loud person, but I'm not. I just listen," Lopez told Vanity Fair. "So he's talking, talking about his plans, about how he had just retired from baseball, about how he saw himself getting married again, all these things you wouldn't normally talk about on a first date."
Looking back on that first dinner, Lopez said, "I don't know if he thought it was a date. I thought it was a date. Then I knew he was nervous because he asked me if I wanted a drink. I said, 'No, I don't drink,' and he asked if I minded if he had one. He was nervous, and it was really cute."
Rodriguez confessed he "didn't know" if it was a date.
Eventually, Lopez clued him into the fact that they were, indeed, on a date.
"She told me around the third or fourth inning that she was single. I had to get up and go re-adjust my thoughts. I went to the bathroom and got enough courage to send her a text," Rodriguez says. It read, "You look sexy AF." They both laugh. "And then it took a turn," Lopez recalls. "The fire alarm went off, and we had to evacuate. No, really! The fire alarm went off!"
The rest is history, and despite their hectic schedules, these two have been completely inseparable since March. 
Check out some of their biggest PDA comments on Instagram: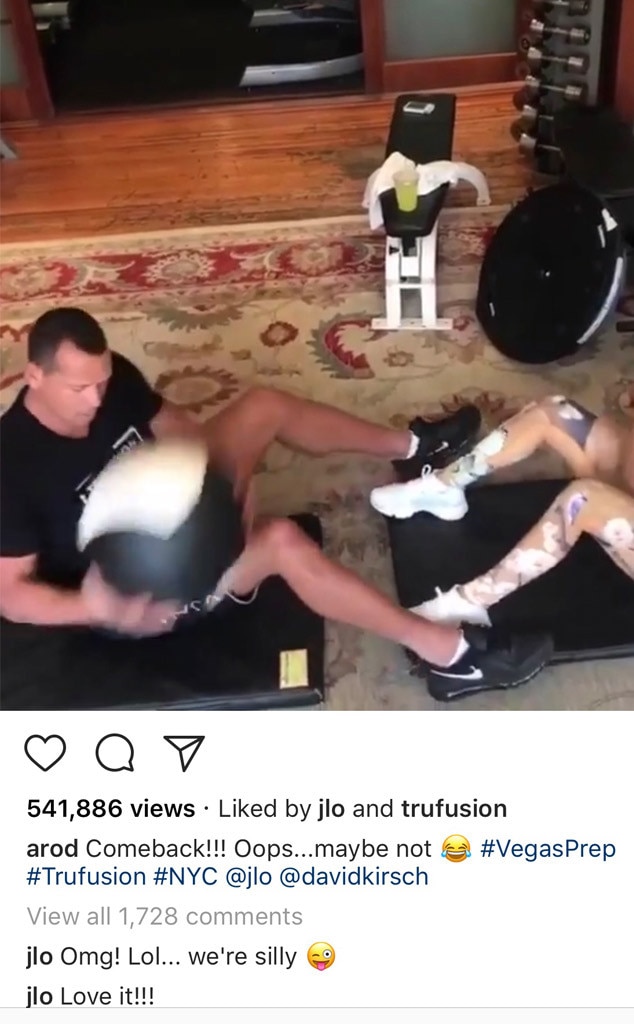 Instagram
They're silly!
The "Amor Amor Amor" singer might think they're "silly," but these two mean business when it comes to their workouts.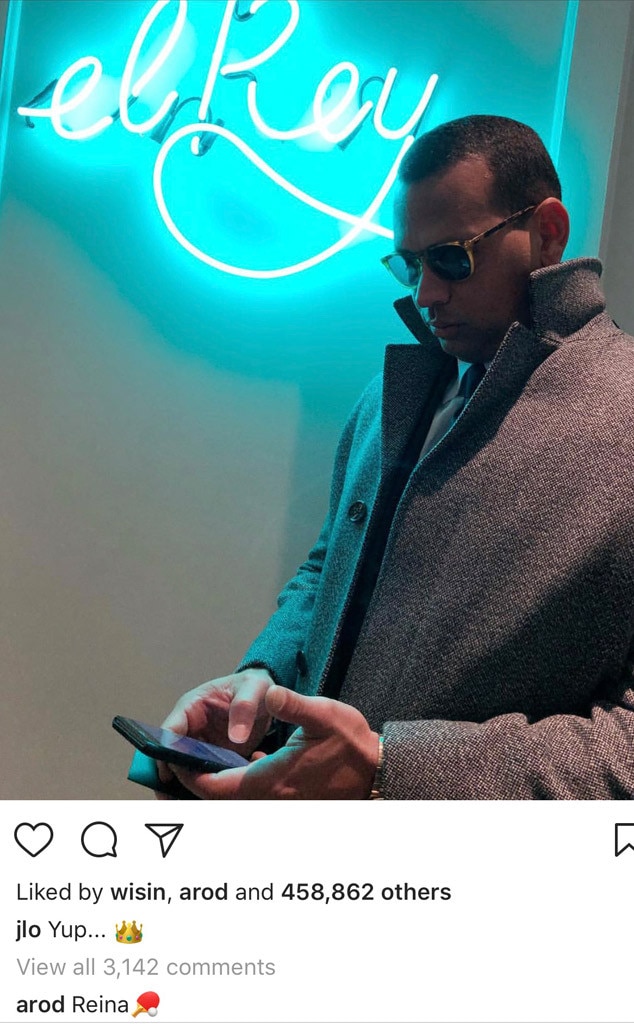 Instagram
King and Queen
J.Lo took this snap of the former Yankee, and the sign behind him reads "king" in Spanish. He then commented back and called her a queen.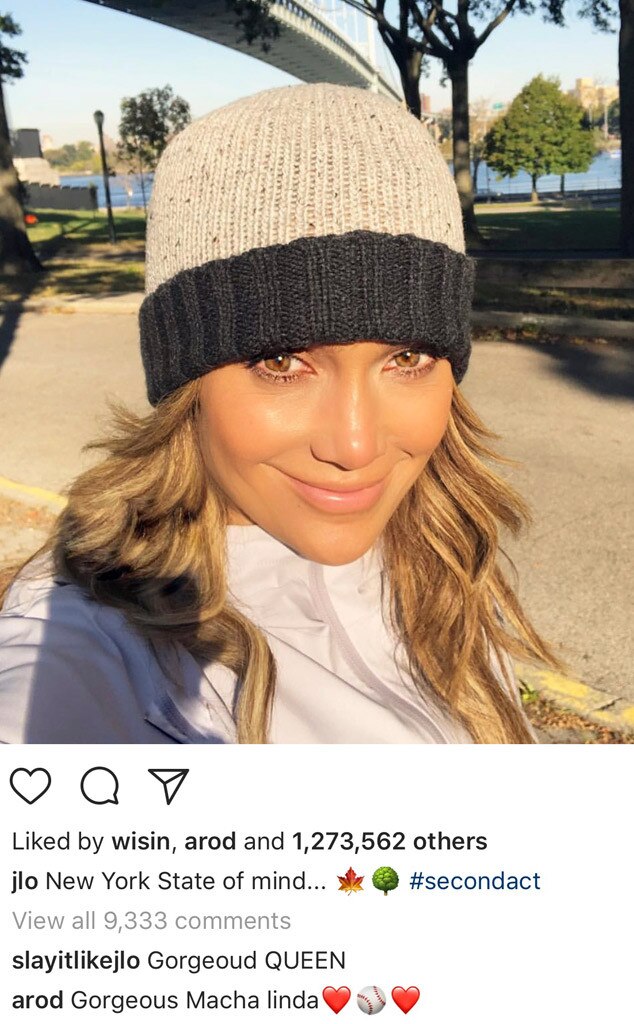 Instagram
He can't stop admiring her beauty
They've got their pet names for each other, and here it seems A-Rod was overwhelmed by J.Lo's beauty when he wrote this caption.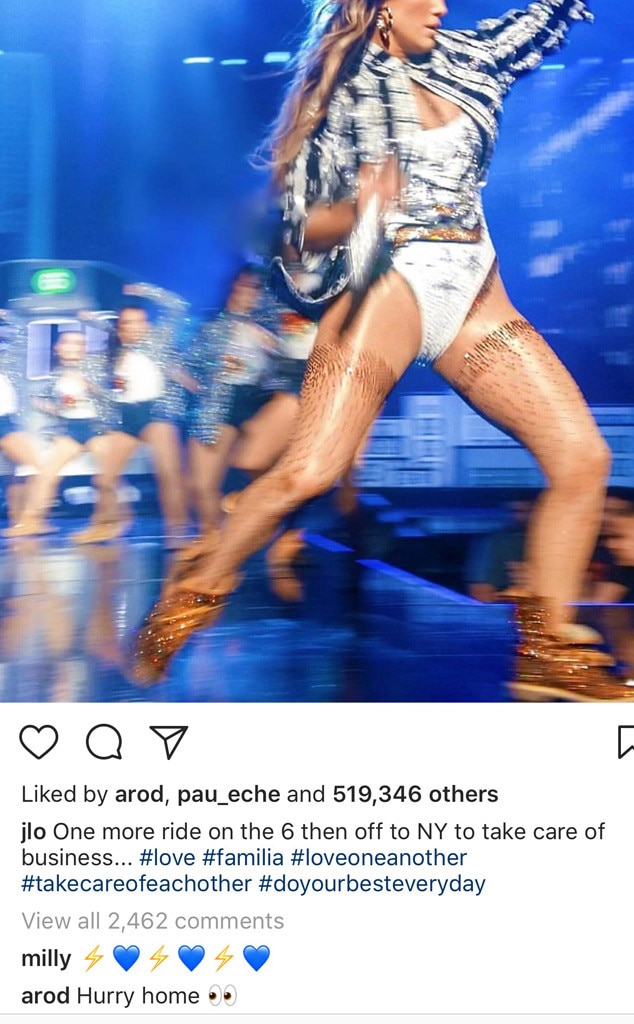 Instagram
Someone wants her home
Here's the baseball stud's not-so-subtle way of saying he misses J.Lo. We see you, A-Rod!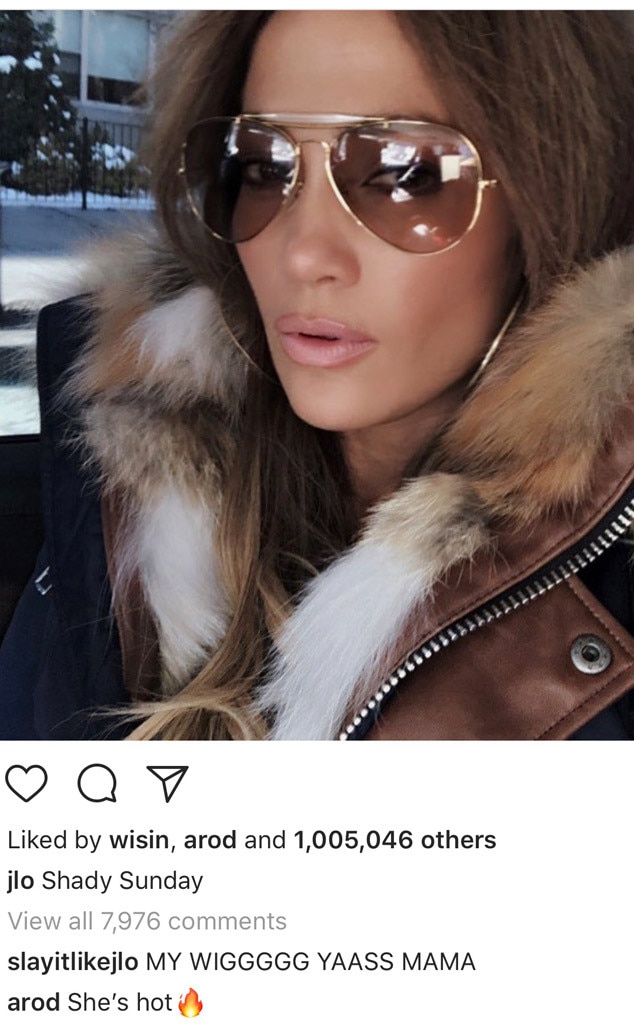 Instagram
She's hot!
Well, nobody can argue with that!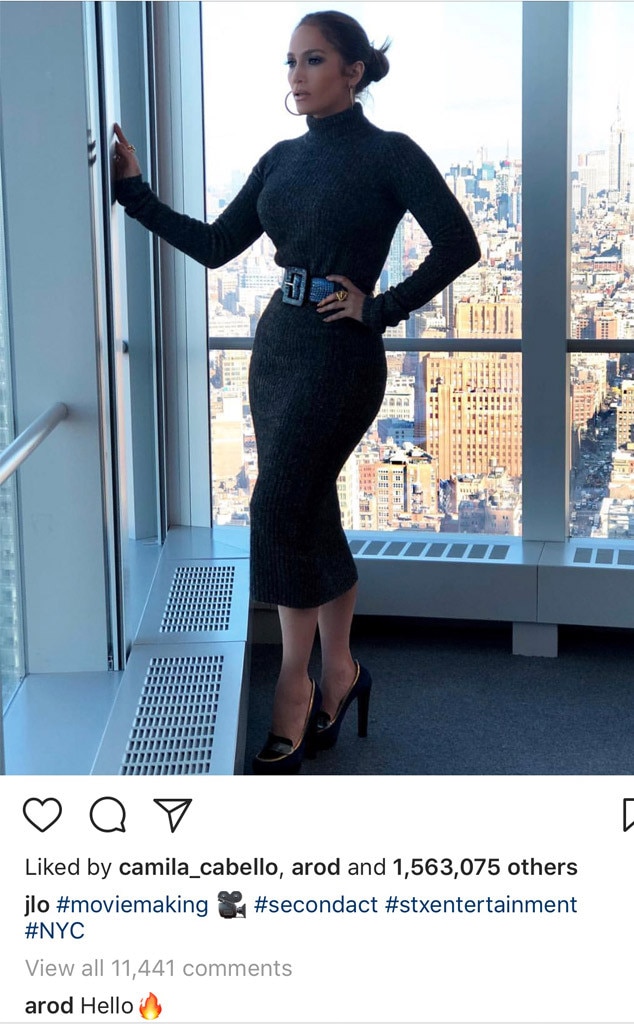 Instagram
Ms. Lopez will see you now
We get total Christian Grey vibes here, and maybe so did A-Rod when he commented those fire emojis.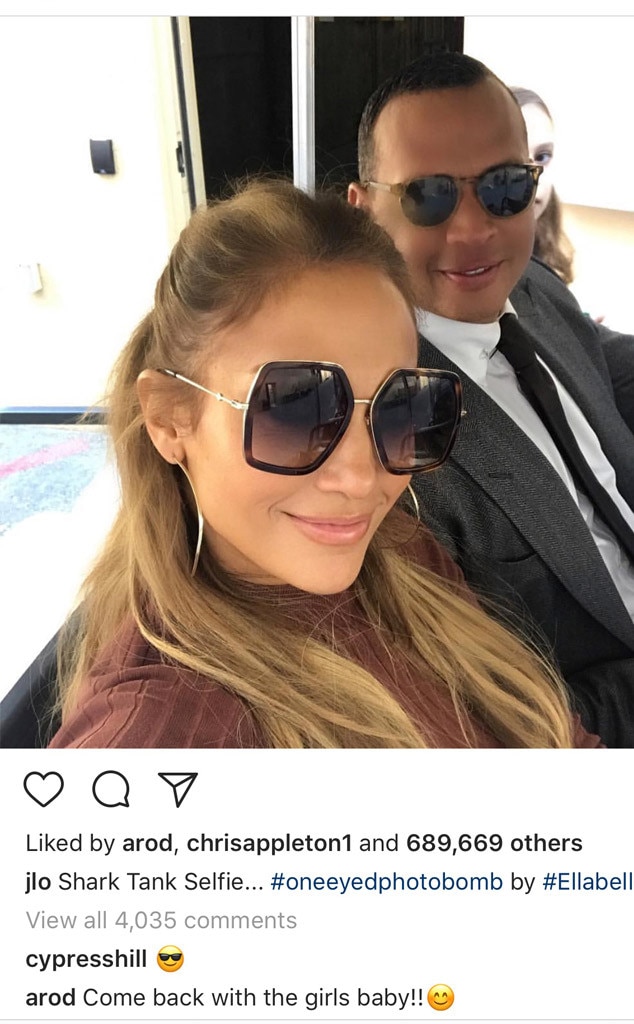 Instagram
set visits
You can count on these two to show love for each other's projects. On this day J.Lo, along with A-Rod's youngest daughter, visited the Shark Tank star.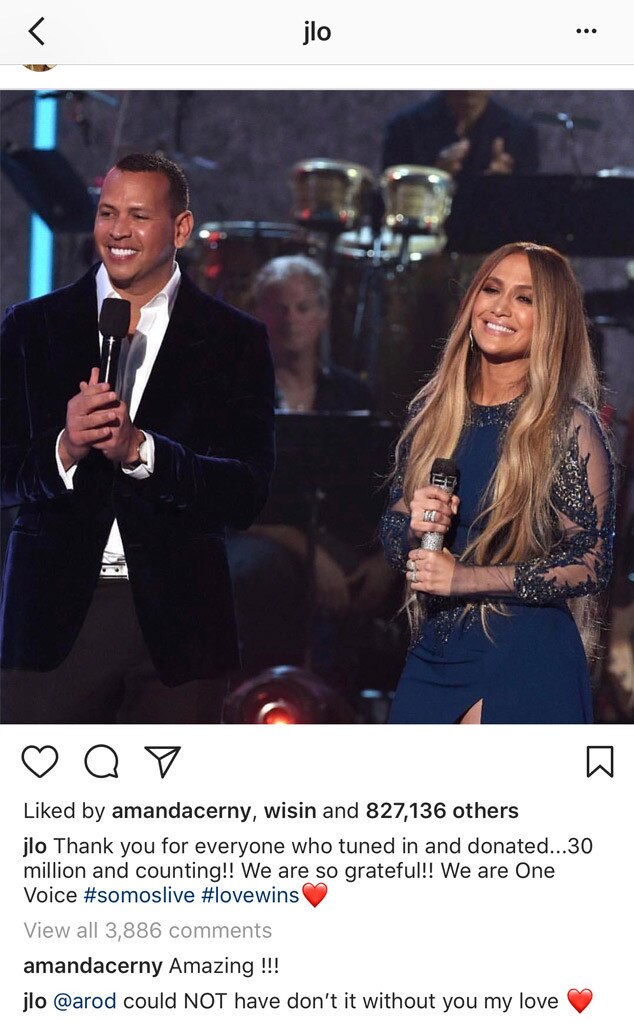 Instagram
mutal support
The couple worked together on creating One Voice: Somos Live! They really couldn't have done it without each other, because before the telethon, this power couple raised $26 million through corporate donations from the business, sports and entertainment world.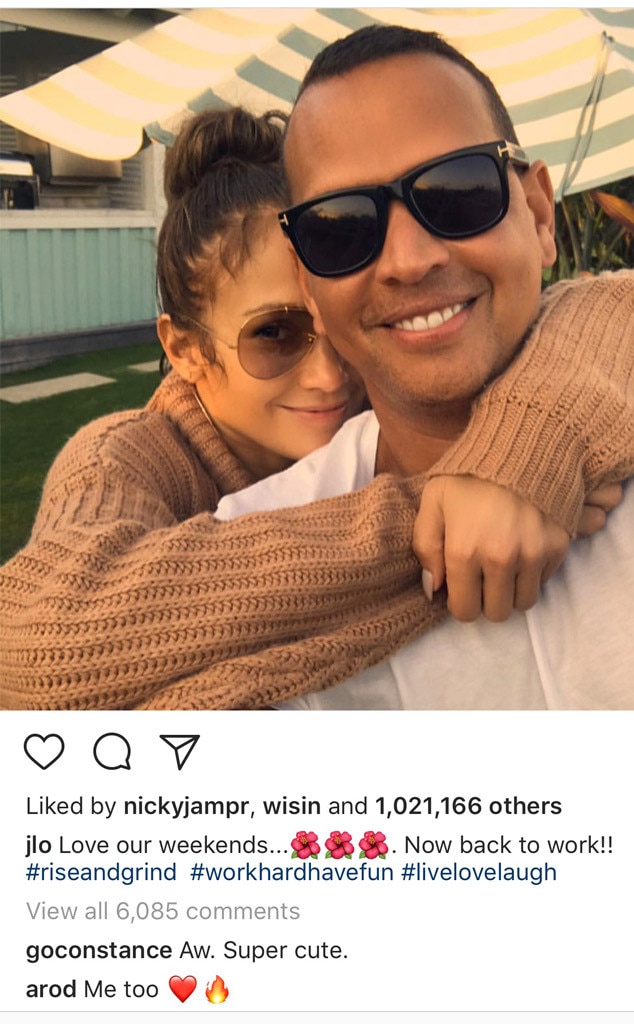 Instagram
They love their weekends
These two love their quality time together especially on the weekends with their kids.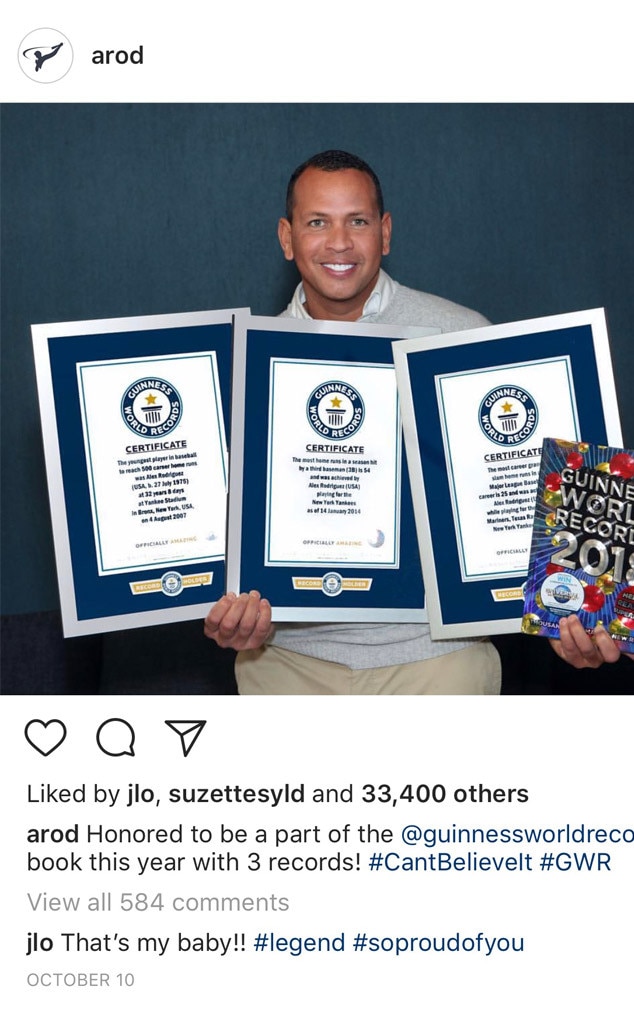 Instagram
She's a proud girlfriend
He's breaking records, and she couldn't be more in awe of him.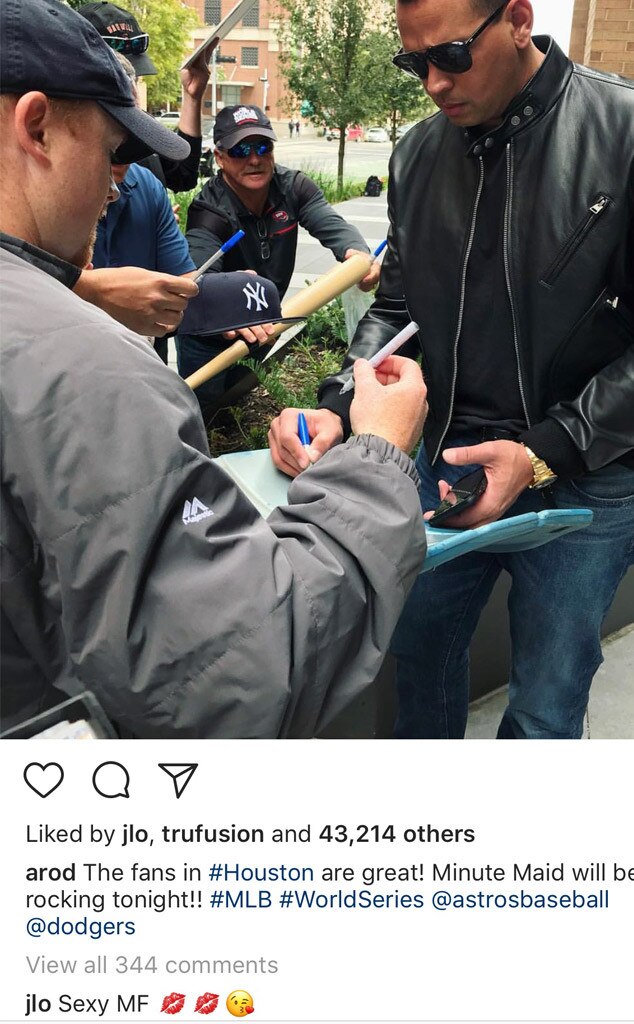 Instagram
Fan love
Clearly, seeing A-Rod sign autographs is one of J.Lo's favorite things.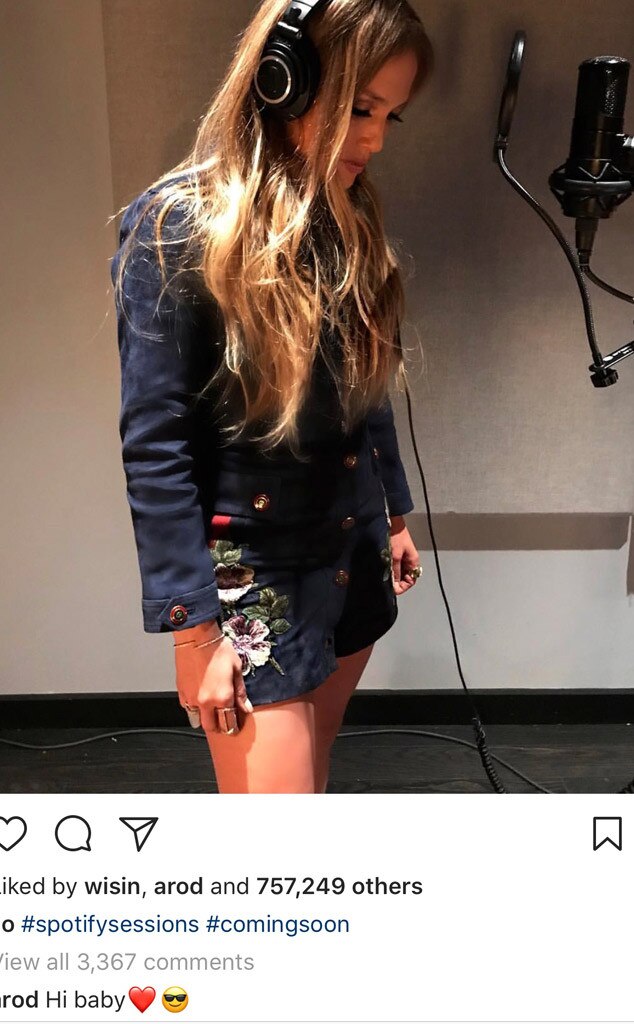 Instagram
Hi, baby
These two are as cool as that emoji.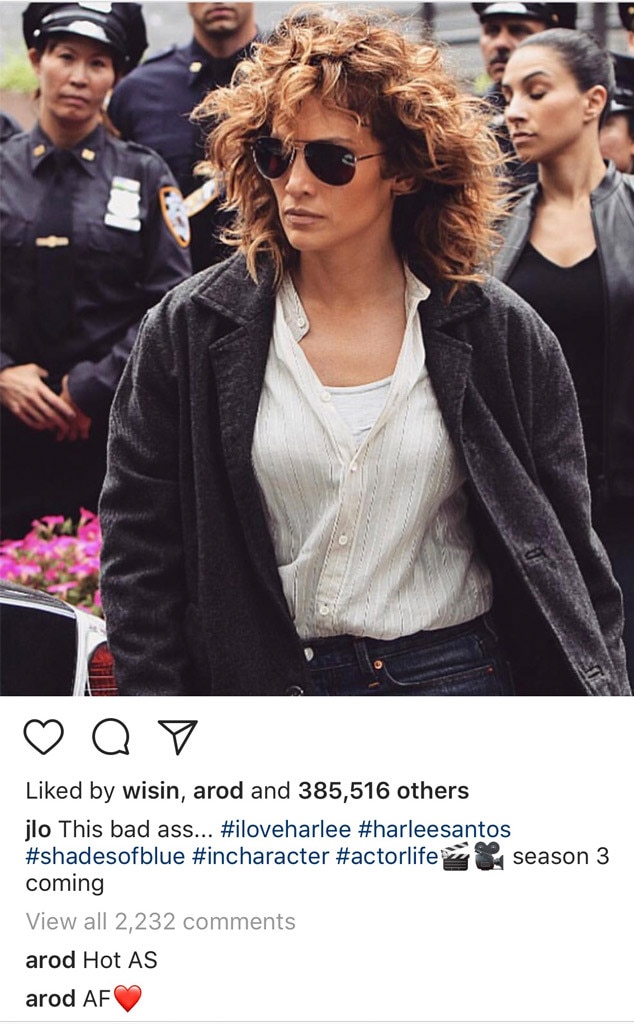 Instagram
Love for Harlee
A-Rod loves to see glamourous J.Lo, but he's also here for her Shades of Blue character's style.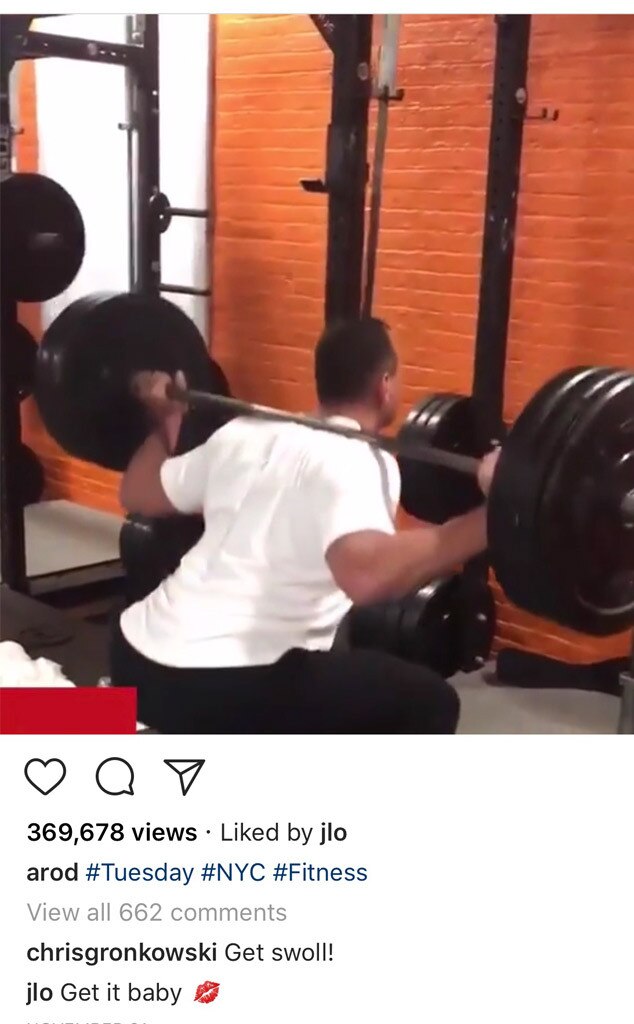 Instagram
She Likes to see him sweat
The star is his biggest fan, especially when it comes to his workouts.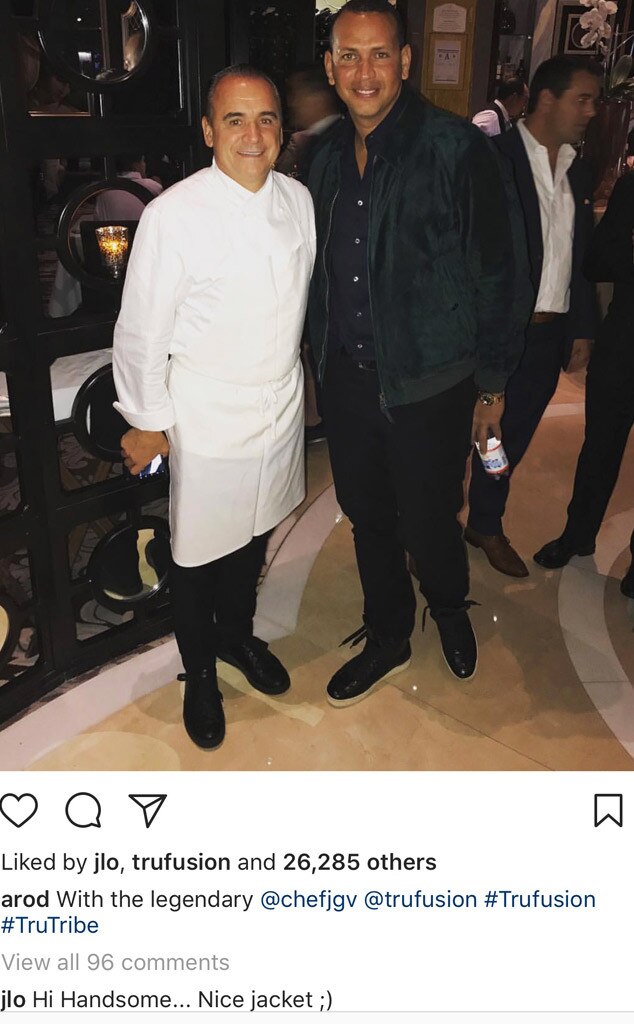 Instagram
Handsome with the jacket
Clearly, J.Lo digs his style! 
Don't miss E! News every weekday at 7 and 11 p.m.